OMG!
I think my post are filled with food recently.
How not to grow fat like that?
Need to go for more bikram session in order to shed off the eggs and calories!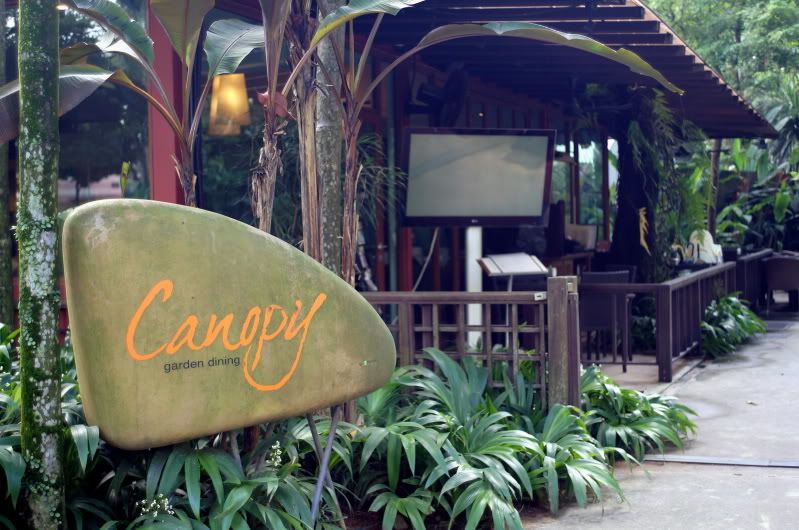 Photo credits: Google Images
Had always wanted to try this newly spruced up Brunch place that is opened in the North. :)
Thank god that I finally have the chance to pay a visit to it.
Initially I though this will be a difficult place to go, but I was wrong. If you travel along the red line, there is this pretty park that comes into view before reaching the Bishan MRT station.
This cafe is situated right in this park.
Easily located.
The comfort interior, but was a little wee bit of warm on the hot late morning.
On the left, if you can spot, they have a cell for the alcohols too!
The warm lightings which makes it more cozy.
With the Lush greens outside, I felt away from the bustling city and feeling tranquil.
How nice it would be if I can stay here the whole day.
.P.E.A.C.E.
Anyway, this place is pet friendly I think, cos I saw that they have an area designated pets lover too.
Tad disappointed with the menu cos they didn't have the breakfast set that I love.
But actually I'm not very sure of the menu cos it was a lil confusing. LOL!
Maybe I was too hungry to even to be bothered about it.
How can a coffee lover like me not order coffee?
So it was just a latte and mocha.
Latte was a little bland while the Mocha was just nice with a tinge of almond?
Sorry for the out of focus photo.
urgh!
Here comes the main!
Eggs Royale
Nice Poached Eggs
With a zest of lemon dash in the Hollandaise Sauce.
Wasn't really able to comment on this as this is not my usual type of order.
hiak~
Probably cos I'm not a usual fan of Eggs Royale, I felt a little "gelat" after downing the 1st half.
Pork Katsu
Juicy and Filling pork loin
Nicely marinated with sprinkles of chilli and pepper flakes to enhance the tastebuds.
Not to bad a choice to order. :)
Fish & Chips
Crispy battered Fish Fillets with no mud smell (if you get what I meant)
Fresh and Juicy.
:)
Ending the Brunch Session
Buttermilk Pancake
I "WAH" when the pancake came. So hugeeeeeee!
First time seeing such a hugeass pancake please. haha
Always a pancake lover even though I don't eat much.
teehee.
This pancake was exuding the perfect golden rays.
Fluffy like marshmallow.
Real YUMS!
Have I got you hungry yet?
Teehee