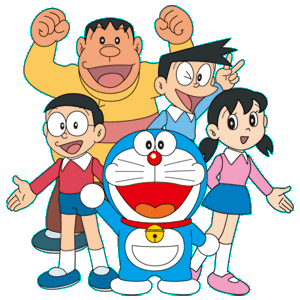 Credit to Google Image
konna koto ii na
dekitara ii na
anna yume konna yume ippai aru kedo
Happy 100th Birthday, Doraemon <3
This manga accompanied me through my childhood and I always look out of the window,
waiting for my doraemon to come..
Din know that 3 Sep is Doraemon birthday.. until i saw it on the news.
Went to google it and realised that there are a few facts that I do not know about the Doraemon!
1. Doraemon was born in 3 Sep 2112!
2. He is a futuristic Cat
3. The 1st appearance was Dec 1969, way before I was born *gasps*
4. Doraemon is roughly translated as "to stray"
5. Doraemon was sent to Nobi by his future descendants to enjoy good life. As Nobi is always down on luck.
6. Doraemon has no ears as his robotic ears were eaten by some robotic mice.
Have a nice midweek ahead! :)
Click on the advert on the right (Rachel K), and redeem free samples! :)
Hurry while stock lasts!
Credits: Youtube.com